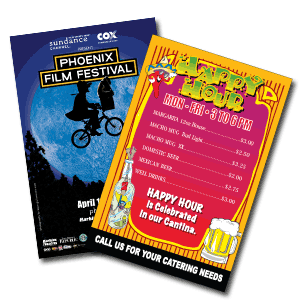 250 12x18 Full Color, Gloss Posters ($129.95)
Posters are printed on 100# Gloss Text giving them not only the look of high-end posters, but also the feel. Add to that, color presented at 2400dpi for stand-out quality.

What better way to present special events, announcements, or any other noteworthy happening?
Final files received by noon (MST) will ship within three days of receipt of the file.
Product Code: 12x18poster250



Please fill in below information for Shipping and Delivery Estimates: